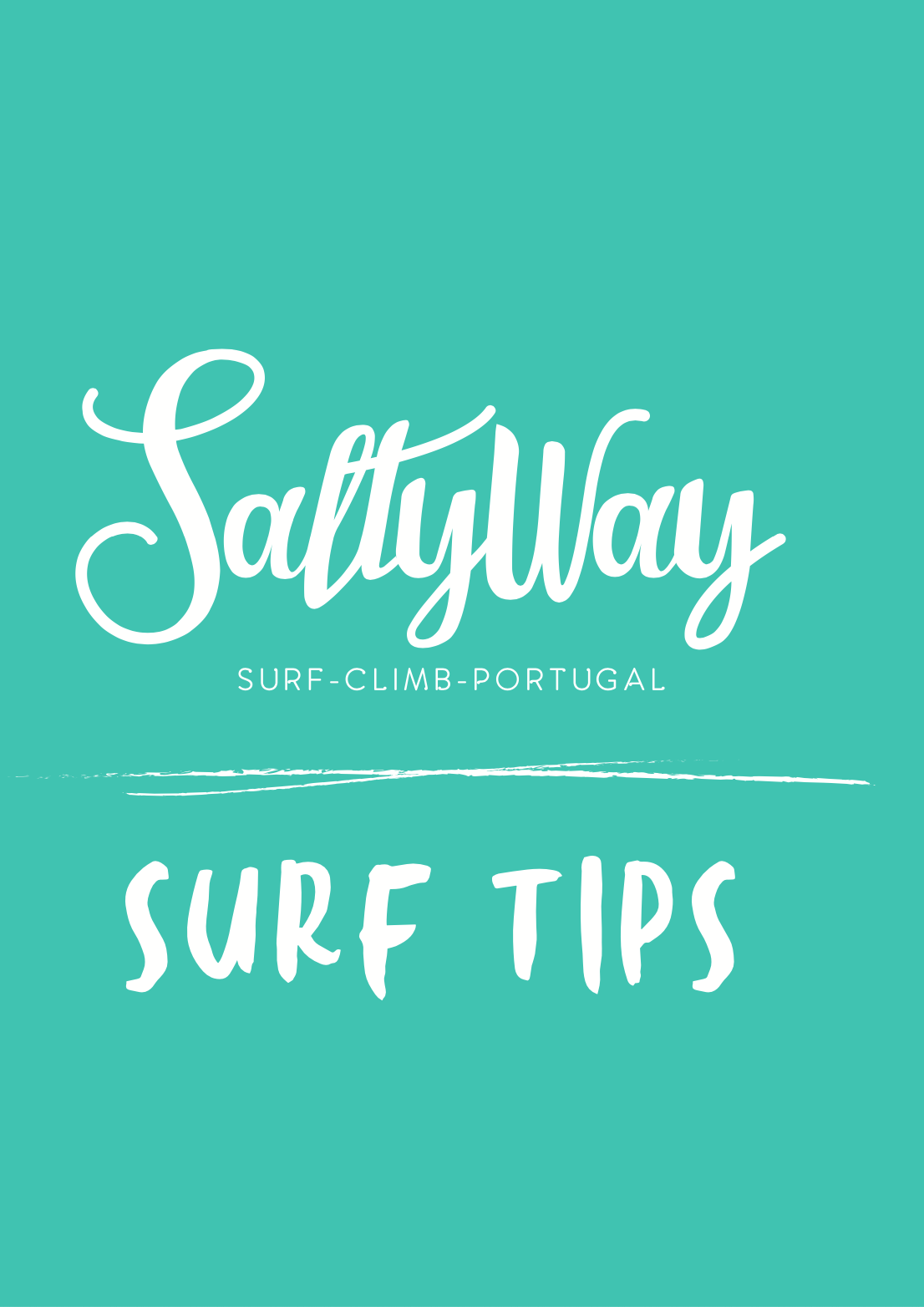 SaltyWay Surf Tips
When you have been with us already, you know that we try to give you as much knowledge about surfing as we can. We like to give you as many good tips and useful tools for your way as a surfer. In oder that you can have fun and be save in the water.
Sometimes the time is not enough or the waves are just too good to sit on the beach and listen to us babbling along about storms, currents and different board shape. So Sergio and me (Julika) thought we write a little guide book for you. Well it turned out we have a lot of tips to give and subjects to talk about and it turned out a bit longer. 🙂
We explain about the "take off" as well as how to catch a green wave. Tips about how to be save and to behave in the water. You can find alls the basics about forecasting and other topic's around wind, currents and co. We tried our best to explain where waves are coming from. For the advanced surfers we went all the way to talk about some off the manoeuvres of surfing, like cutback, roundhouse and getting speed on a wave.
Download the PDF and enjoy to read and reread or maybe prepare for your upcoming surf trip. Feel free to share the pdf with your friends and you are welcome to ask or discuss anything with us. Just drop us a mail: info@saltywaytravel.com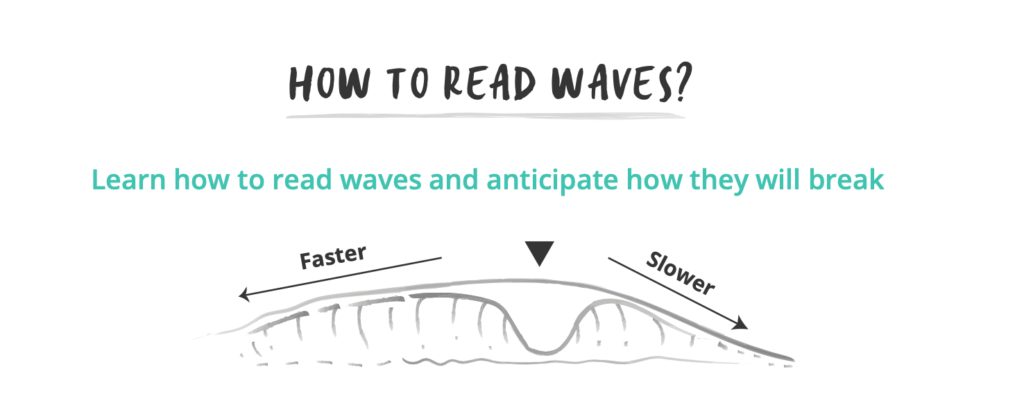 Common questions we hear at SaltyWay are:
How do I know when a wave is going to break? How can I know if a wave is a left or a right?
Reading waves is an art. It's a skill that can only be honed with time and practice. As you evolve from a beginner on your surfing journey, your ability to read waves will increase. Don't be discouraged if it does so slowly. It takes lots of hours spent in the ocean looking at waves. Even if you have been surfing for years, a local could spot a wave and start paddling before you even saw
a lump.
SaltyWay Pro Tip: Trust your first instinct. It's more often right than wrong.
DOWNLOAD HERE
The sweet spot for optimal paddling will have you positioned high enough on the surfboard, so its nose is only 1 to 2 inches out of the water but not so high that it's diving into the water.
The nose of your surfboard should remain 1-2 inches out of the water when your back is arched.
Don't think you are in the right position if the nose of your surfboard is 1-2 inches out of the water, but you aren't arching your back and raising your head about a soccer ball's distance from the board. This is a common mistake for beginners who often find themselves too far back on their surfboard when aiming their nose to be 1-2 inches above the water. They have their head too close to the surfboard, applying more weight to the front. When they arch their back, raising their head appropriately, they will find the nose of their board pop out of the water much more than they intended.